Crafts for Halloween
It is getting close to Halloween, so it's time for some cool and fun craft ideas.
Pumpkins
I found an easy idea I absolutely love: spray paint some pumpkins in colors you like, hold colorful crayons close to the stem and use a hair dryer to heat the crayons until they melt. This is definitely an activity for children 6 years and above. The effect is just sooo coool 🙂 .
I have done this with stones as well, which you can turn dark blue or black, or even a crazy green, and then decorate to look like monsters for Halloween.
Haunted House
If you have lots of time on your hands and into BIG projects, this one will keep you busy for a while.
Halloween Crafts with toilette paper rolls
Another cute idea which you can definitely do with younger kids is decorative headbands. It's an activity which can be adapted to the craft material at hand, be it stickers, colored paper, wrapping paper or paint.
https://www.fantasticfunandlearning.com/headband-monster-craft-kids.html
Not sure why crafts with toilette paper rolls work so well with children, but we do a lot of crafts with toilette paper rolls at our place. I always make sure to collect them in a big box, so I have plenty on demand.
https://www.thebestideasforkids.com/halloween-toilet-paper-roll-crafts/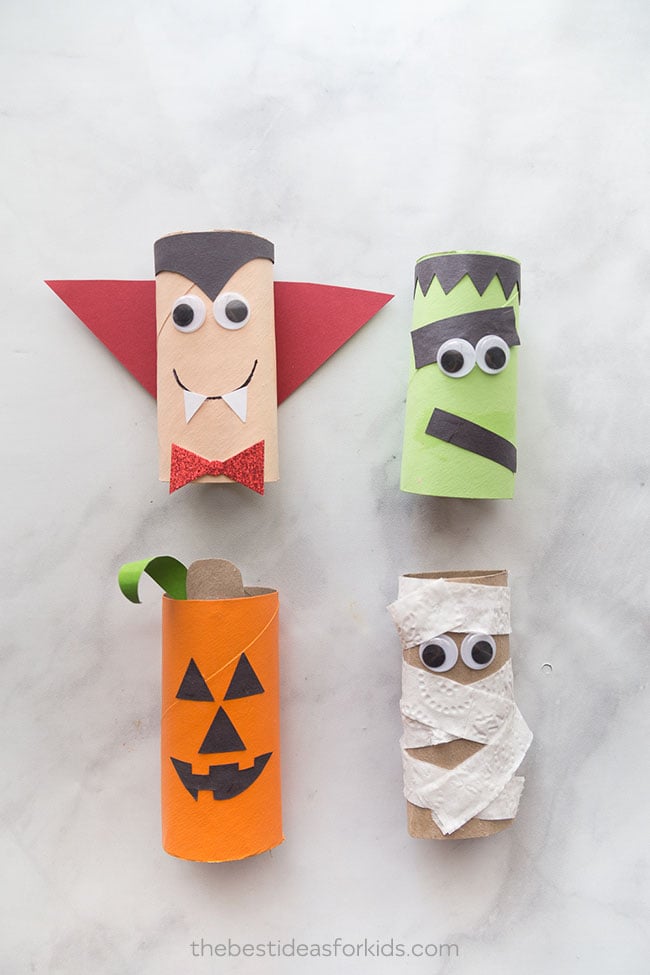 And when it comes to toilette paper rolls, the next activity is always great.
Wicked Witches
Another funny one is this witchcraft for smaller children.